Are you linking up with Shell?? You should!!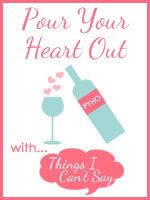 Some of you may have read about my recent run-in with
high school drama
...but it gets better!!
Dear People Still Stuck In High School,
You know, you're right...I don't know
what
I was thinking when I got that Excel spreadsheet of our classmates information from the school.
Could it be that I wanted to update everyone's address and email so that when it WAS time to plan our upcoming reunion we would be able to get in touch with everyone?
No, that couldn't be it...
Could it be that I wanted ANY excuse to stay up until all hours of the night in order to make sure I haev contacted all 187 of our fellow classmates by any means necessary?
Yes, of course...I MUST be doing this for the FUN of it!!
Well, let me tell you that this is not the "fun" part...it is tedious and boring but someone has to do it - are one of you going to take over now?? What, you have jobs - and a social life - and don't want the burden?? Oh, so now it is okay that I'm doing this?
I got the ball rolling with everything in the hope that everyone would APPRECIATE the fact that someone - anyone - had started doing SOMETHING for our reunion. Apparently, that is not the case. Everyone is still stuck in high school - and that will never change.
Adults - not these people...they are acting more like children.
Now I could care less about attending a reunion with people who could treat someone like they have above.
It just seriously boggles my mind.
Last time I checked - you don't usually put "Senior Class President" on your resume...but maybe you did, I can't be certain.
Signed,
No Longer Willing To Help Ungrateful Children