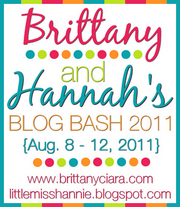 WELCOME one and all to my little space on the web!
I think my Blogger profile says it best:
I went from "in a relationship" to "single" to "pregnant" to "married" to "mommy" in the matter of a year. You'd be surprised how quickly life can turn around on you - and most of the time it happens when you aren't paying attention! Come on by and take a seat...learn from me by reading my "Lessons Learned!"
And now...the answers to those fabulous 5 questions:
1.) What's your favorite memory from Summer 2011?
I don't show pictures of me or The Man...for personal reasons...so I can't show my favorite memory from this summer. I CAN show my second favorite memory though:
2.) What's your dream summer vacation?
I would love to take The Man on a honeymoon. Money was tight and I was pregnant so we decided against going on a honeymoon. My preference would be Tahiti or Belize...but I know that The Man would much rather go to Ireland. All of those are out of the question due to cost, but I have been planning a surprise trip for our 4 year anniversary. I would wait until our 5 year, but by then the kids will be old enough for us to start going on family vacations...so I want to get ours done first.
3.) What's your favorite thing to do in the summer?
I really enjoy going to the beach, boating, fishing, crabbing or anything else I can do on the water. It is really funny, though, because The Man hates sand and anything having to do with sand...unless he is behind the wheel of his truck and is 4-wheeling.
4.) What's your "blog goal" for 2011?
I really enjoy doing reviews and giveaways...for 2011 I would really love to be able to do more product reviews and giveaways for all my followers...and grow my follows to 500 by the end of the year (here is hoping)!
5.) Let's hear the story behind your blog title! :)
I have learned a lot if valuable and interesting lessons in life...and life continues to throw some very humorous events my way all the time. After having The Babe, my mind was not retaining as much information as it used to...and now, after Mr. Squiggles, it is even worse! I blog my "Lessons Learned" in the hope that my stories can provide some sort of humor to others.