**Please join me tomorrow and help me start of the Year of Giveaways!! Every Monday holds new items!! Click on the "Get Rewarded" button (pointing above excitedly) for a link to the current giveaway and what you can expect in the weeks to come!!!**
It was hard for me to believe my eyes when I saw my follower count go above 100...but now I'm getting awards?? Are we kidding me?! So, without further ado-do...here we go!
The first award I got was posted
here
...then I got this award from Shandal, from
My Life in 3D
, and Shell, from
Things I Can't Say
10) Any episode of Law & Order, Cold Case or Without A Trace - re-run or not.
9) A few shots of rum...or vodka...but mostly rum!
8) Cooking...what can I say - it relaxes me!!
7) Anything that has to do with my blog - or the blogs of others.
6) My fabulous followers!
5) The shampoo girl using her nails.
4) A warm bubble bath.
3) Sleeping in - which hasn't happened in quite. some. time!
2) Spending QT with the man and the babe.
1) The feeling I get when I see the babe smile...or laugh...or giggle...or coo...it is pure joy!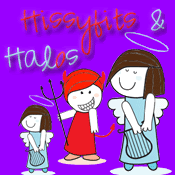 No one actually "gave" me this award...but I took it from someone - for the purpose of passing it along to EVERY. SINGLE. ONE. of the 199 blogs I follow. It is sometimes a little overwhelming, but I do try to make it to all of you as often as I can (or whenever I see a new post)...even if I don't make it over t your little piece of blog-topia as often as I'd like, I promise that I do love you!!!
I am working on putting together my own award as well...more on that next Sunday!!